Today marks the anniversary of our first reward booking. We can't believe it's been a year! Time flies when you're helping members save money on travel.
On April 13, 2018, the RewardStock team booked Brittany and Charlie's honeymoon flights to Santiago, Chile. It was an exciting day all around! They saved more than $3,200 on flights, and we completed our first booking on the site.
Trip Details
RewardStock members Brittany and Charlie paid just $115.62 + 120,000 points for round trip flights to Santiago, Chile. They saved 96.6% off the cash cost of their trip by using points.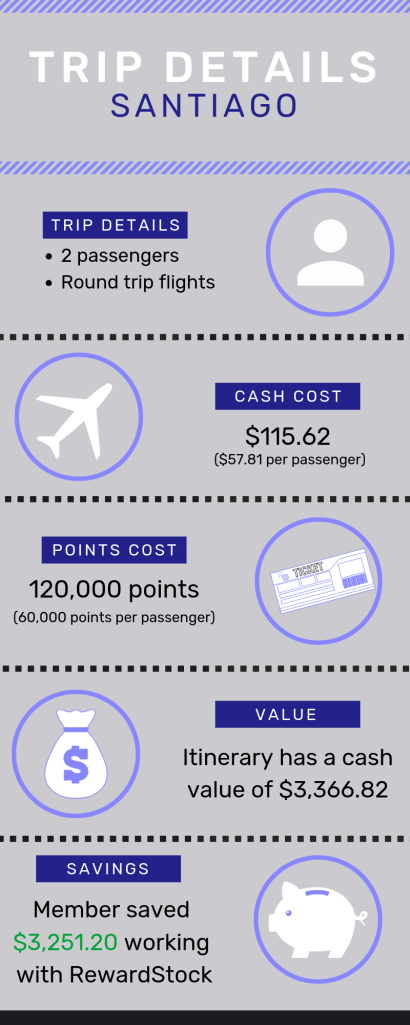 Here's what Brittany had to say about working with RewardStock to book their honeymoon:
The customer service we got from Hud and the RewardStock team was unparalleled. Not only were they extremely responsive via email, but checked in with us frequently over the phone at times that best fit our schedule (not just M-F, 9am – 5pm!)
What's next?
We look forward to the next 365 days and continuing to help members #gotherewithpoints. With RewardStock, you can book trips to awesome destinations, create unforgettable memories and pay for it all with points and miles!
Want to be our next User Success Story? We love hearing about your travel savings. Share your experience with the team and send a note to hello@rewardstock.com to be featured.