Ready to book your hotel with points? We're here to help! Follow this step-by-step guide.
STEP 1: BOOK NOW
Click the "Book Now" button from the bottom of the results page.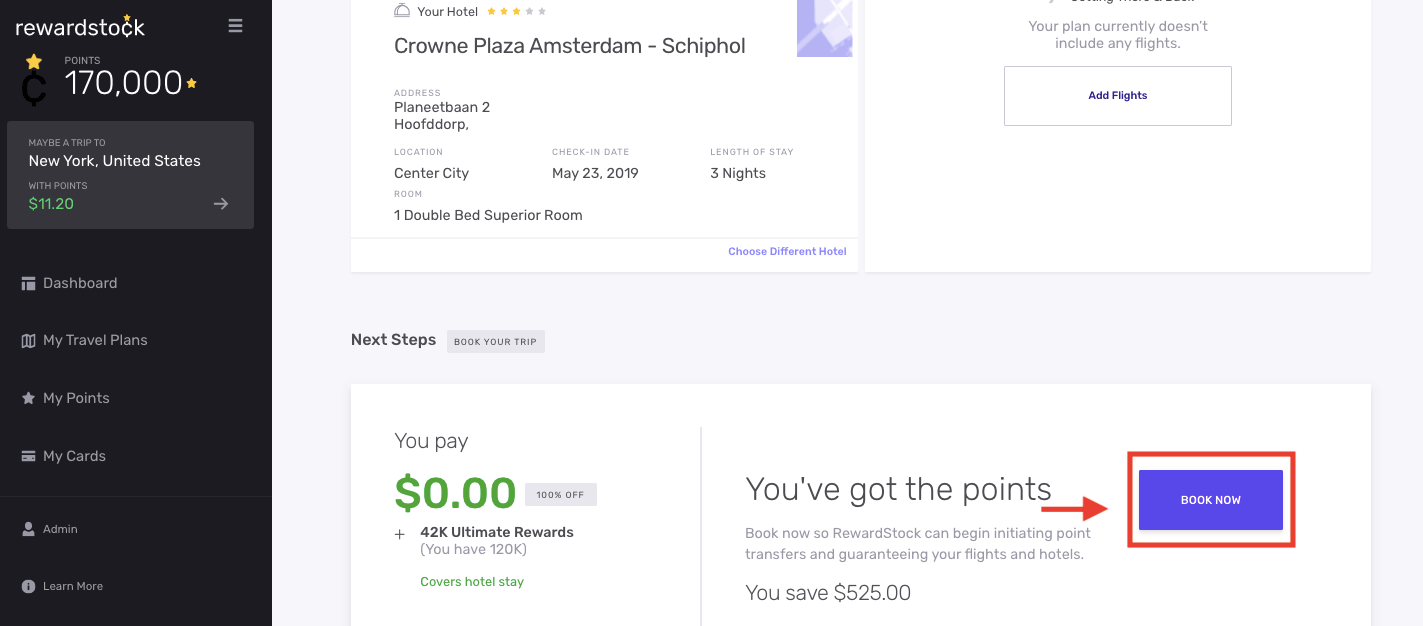 STEP 2: COMPLETE YOUR HOTEL BOOKING GUEST INFORMATION
Fill out your hotel guest information:
First Name

Middle Name

Last Name

Gender

Date of Birth

Passport Country of Issue (for international trips)

Passport Number (for international trips)
STEP 3: REVIEW POINTS AND CASH COSTS
STEP 4: PAY THE $10 BOOKING FEE
The $10 booking fee covers support for us watching your back during the booking process.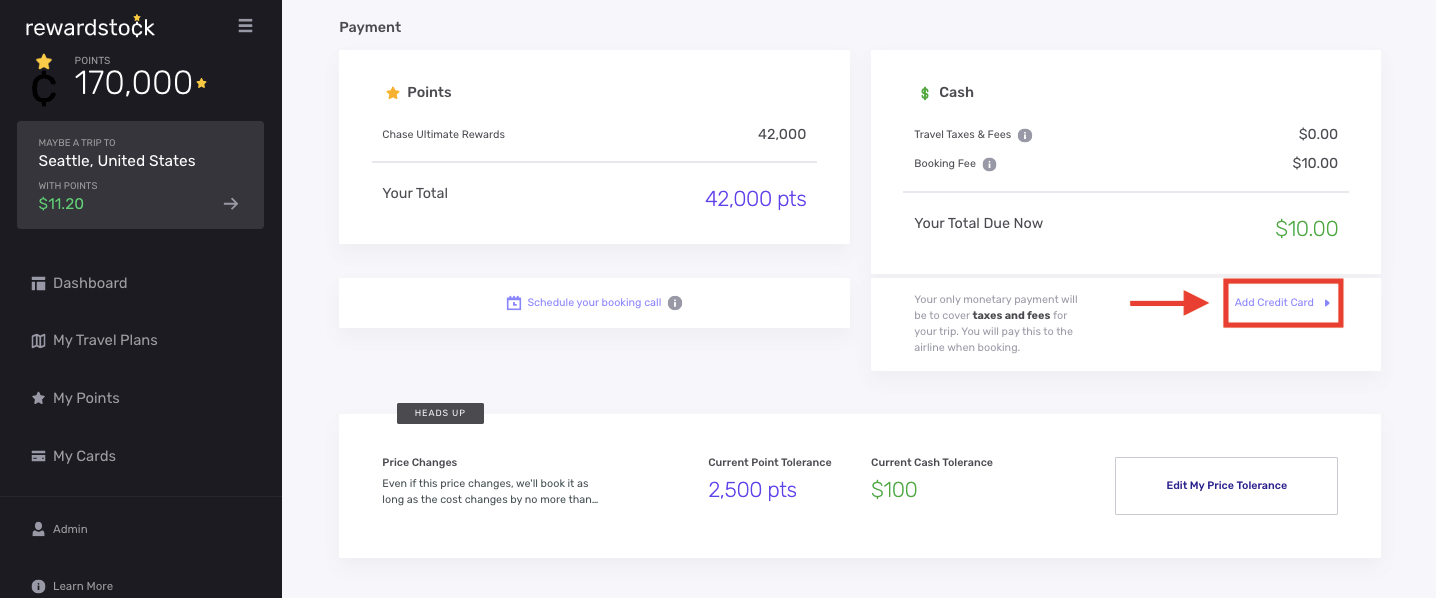 STEP 5: CHOOSE THE DATE AND TIME FOR BOOKING CALL
Sign up for a time to talk with a member of the RewardStock team.
Reward bookings can be tricky. We'll call you to make sure everything goes smoothly. During this booking call, a RewardStock team member will guide you through points transfers (if necessary) and complete the booking.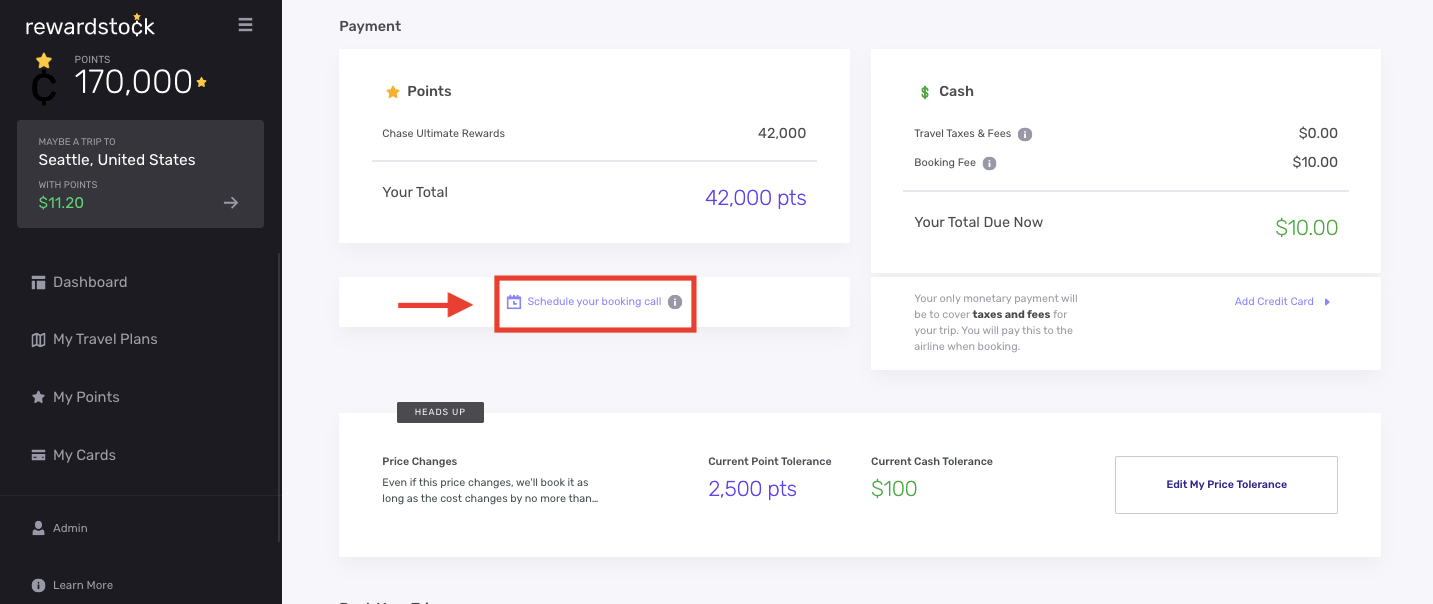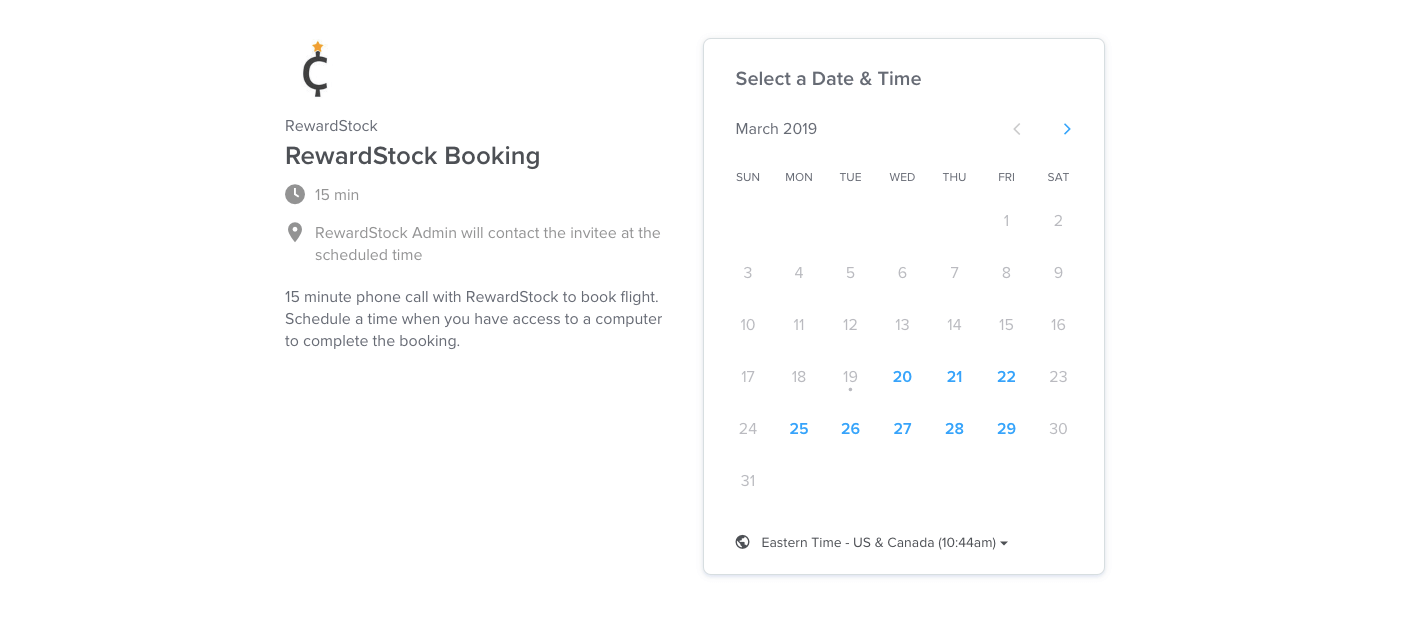 STEP 6: SELECT PAY AND GET STARTED

It's that easy! Book your hotel in six simple steps.
Have questions about booking with RewardStock? Please send us an email at hello@rewardstock.com.