School is out and you know what that means. Summer vacation is here!

It's also the beginning of peak travel season in Paris. Which means, prices tend to go up and so does the crowd size. Don't let that deter you from your dream vacation. With some preparation and help from RewardStock, you too could go there with points and very little cash!
We can't wait to share our latest User Success Story. Sarah saved more than $4,000 on 3 round trip flights to the City of Lights. Keep reading, and we'll illuminate her peak travel savings thanks to points.

The RewardStock Plan

Sarah joined RewardStock back in January with a specific trip in mind – family vacation to Paris in June. She worked with our points experts to maximize her American Express Membership Rewards to pay for their round trip flights to Paris.

The Result

The savings were énorme! (That's French for enormous!)

Sarah and her family booked 3 round trip flights from Portland, Oregon to Paris for $0. You read that correctly, $0. By utilizing 414,000 American Express Membership Rewards. Sarah saved $4,140 on flights. What a bright start to the summer vacation!

I see RewardStock as more of a personal concierge for utilizing mileage points and appreciate all the homework they do to save me time and optimize my opportunities for travel!  I was truly able to book a trip of a lifetime, share my love of Europe with my children and make memories that my children and I will share forever. We were able to travel throughout Europe for a month, staying longer and seeing more than had we had to purchase our flights. Frankly, I'm not sure that we would have traveled without using my Amex points.

We traveled from Paris to Switzerland and then toured all around Italy! Truly a trip of a lifetime!

– Sarah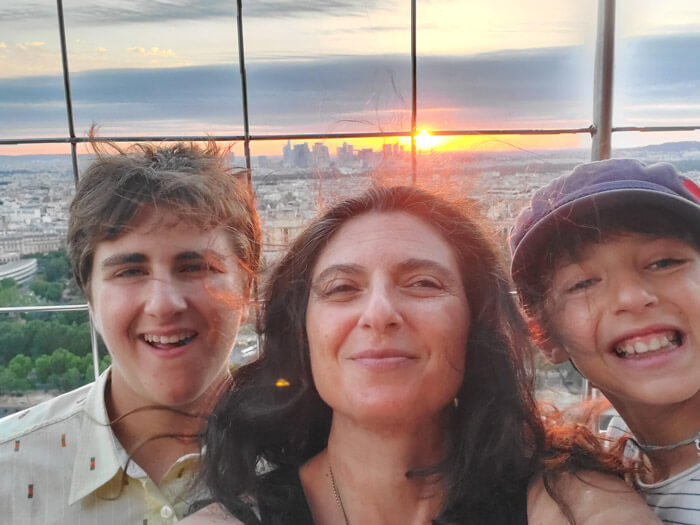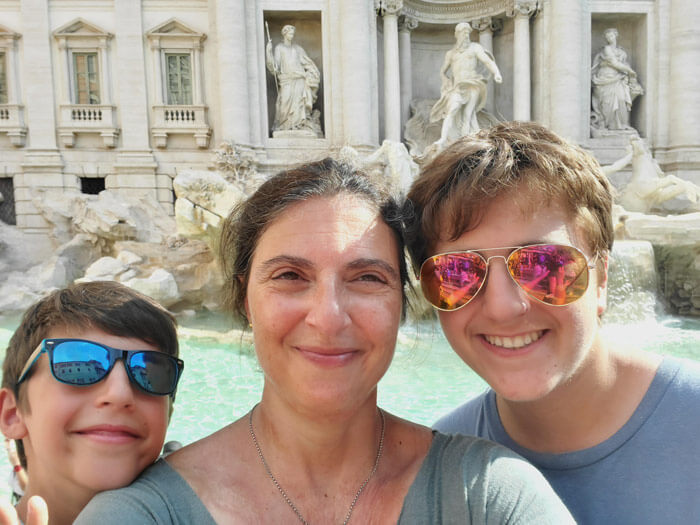 Travel Rewards Tip
You've heard us discuss transfer partners and portal bookings. Now, we're going to breakdown the analysis that goes on behind the scenes. We'll go into detail about how our technology can help you maximize travel reward points for your next trip.

Based on her current portfolio, Sarah wanted to book this trip to Paris with American Express Membership Rewards. There are several ways to redeem these travel reward points, and our technology analyzes all of them.
Now, before you get overwhelmed, it's important to remember that our technology does the leg work, so you don't have to. We're giving you a special look into the complexity of our analysis.

The first way to redeem Membership Rewards is through the American Express Travel portal. Through this method, your points are redeemed at a fixed redemption rate. American Express has determined this rate to be 1 cent / point for most redemptions.

At the same time, our technology looks at possible transfer partners. Our technology searches availability and calculates the value of transferring points. Our search results give each redemption a grade from A to D, with A as the best redemption value.

For Sarah's trip to Paris, our technology searched for possible redemptions with all of the transfer partners. Membership Rewards transfer partners include airlines such as Flying Blue (Air France and KLM), Delta Airlines, Aer Lingus, Air Canada, Avianca, British Airways, Iberia, Singapore Airlines, Virgin Atlantic and more.

While redeeming through the Amex portal isn't always the best valued redemption, sometimes it's the best redemption for you based on your desired travel dates and availability. For Sarah's trip to Paris, it was the best use of her points. Her savings totaled more than $4,000 on 3 round trip flights. That's an awesome way to start a trip!

Say "oui" to joining RewardStock and start maximizing you travel reward points!